Kino Flo Diva-Lite 200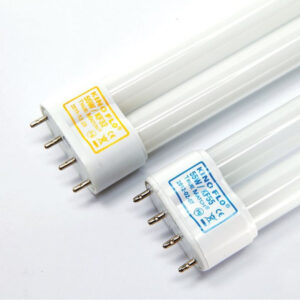 Previous
Next
Kino Flo Diva-Lite 200
Fast, Versatile and portable
The portable Diva-Lite® series have become the industry's most popular professional cool lighting fixtures for film and video location work. The Diva-Lite 415 boasts the company's trademark modular fixture designs with universal input voltage from
100-240VAC, full-range dimming, switching and remote control features. The Diva-Lite 200 fixtures are portable, versatile units designed for the rigors of run and gun lighting for news or commercial video production. The Diva-Lites run cool, flicker-free and energy efficient at only 1.4A /120VAC (Diva-Lite 415). Diva-Lites can go from nighttime to daytime interiors by switching
True Match® tungsten for daylight quality lamps. It's like having two set-ups in one!
The Kino Flo Diva 200 Kit consists of a Diva-Lite 200 fixture, slip-on Flozier diffuser, and  Travel Case.
Getting started with the DIVA 200 is fast, very versatile and great for location shooting. The Kino Flo Diva-Lite 200 is especially designed to provide broad, smooth lighting with a built-in dimming ballast, barndoors and Center Mount. you can dim the lights from 100% output down to 5.0%.
For more light control options, the included Flozier allows you to soften or spread the light out in various ways. It slips over the front of the fixture, providing a large area of white diffusion.
Even in the hands of an inexperienced lighting professional, the subject will likely end up very well-lit, with the Diva-Lite 200's soft, diffuse lighting. In this kit you'll have everything you need to set up quick and efficient on-location lighting whether at home or abroad.
Features
Kino Flo Diva-Lite 200
General Specifications Detail
Lamps 2x 55 W True-Match CFL (Sold separately)
Input Voltage Each Fixture: 120 VAC, 50/60 Hz, 0.6 A
Output Frequency 30 kHz
Ballast Built-in and remote dimming, 100-5.0%
Barndoor Built-in 3.5″ (9.0 cm) barndoors)
Mounting Center ball and socket mount with lock down handle
Dimensions Diva-Lite 200: 26 x 7.5 x 6.0″ (66 x 19 x 15 cm)
Diva-Lite 200 Kit: 28 x 8 x 15″ (71 x 20.5 x 38 cm)
Weight Diva-Lite 200: 9.0 lb (4.1 kg)
Diva-Lite 200 Kit: 18 lb (8.1 kg)