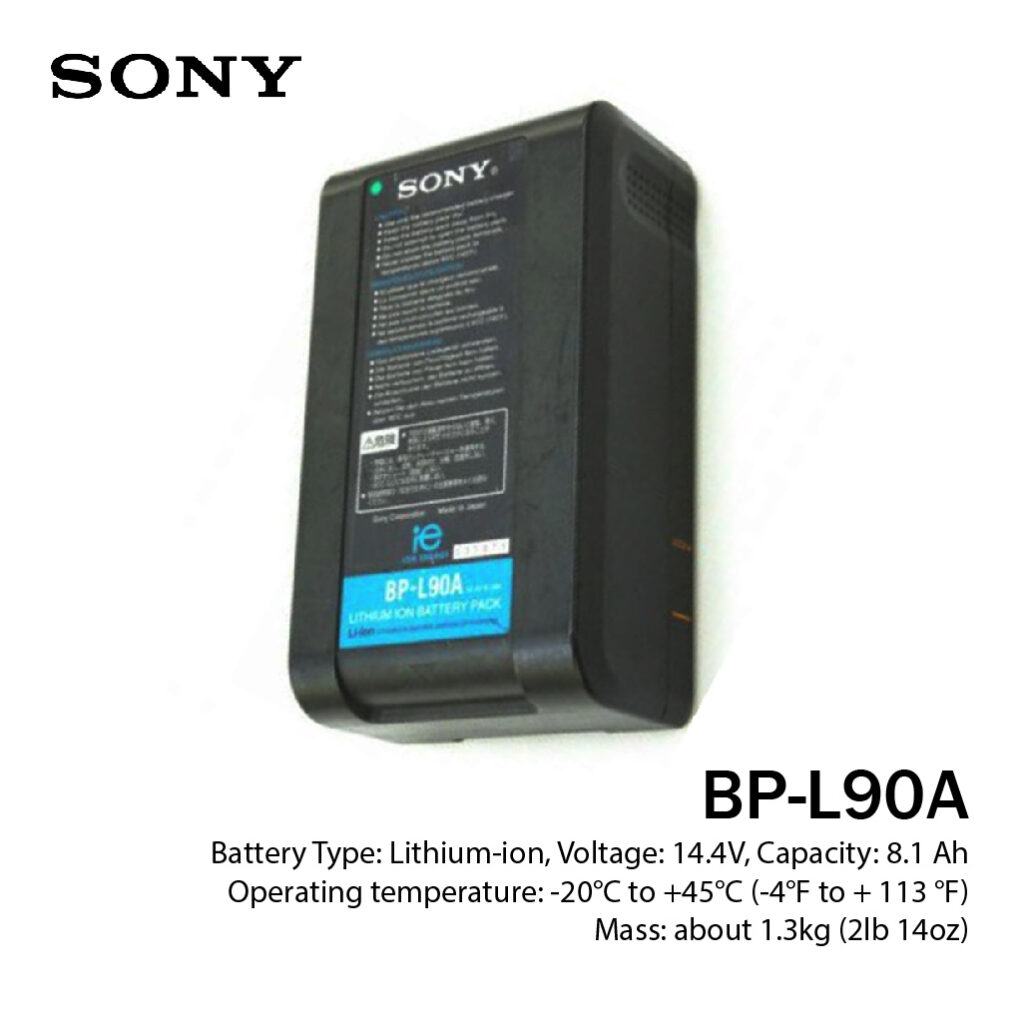 Previous
Next
Sony BP-L90A
high capacity lithium battery
The Sony BP-L90A is a high capacity lithium battery that is compact and ultra-slim design and rechargeable. With a nominal capacity of 116.6W, the battery allows hundreds of images to be shot or viewed before the battery needs to be recharged making sure you never miss a moment. 
No memory effect, no refresh required. Small size, light weight, large capacity.
Equipped with LED 4-stage remaining power display function (FULL, 75%, 50%, 25%).
Features
High capacity lithium-ion battery
No "Memory Effect"
Built-in LED capacity indicator for a quick visual check of the remaining charge
V-shoe attachment for quick and easy battery change
Type of battery: Lithium-ion rechargeable
Maximum voltage: 16.8V
Nominal voltage: 14.4V
Current capacity: 90Wh
External dimensions (width × height× depth): approx. 101×60×168.7mm
Operating temperature: -20°C to +45°C (-4°F to + 113 °F)
Mass: about 1.3kg (2lb 14oz)